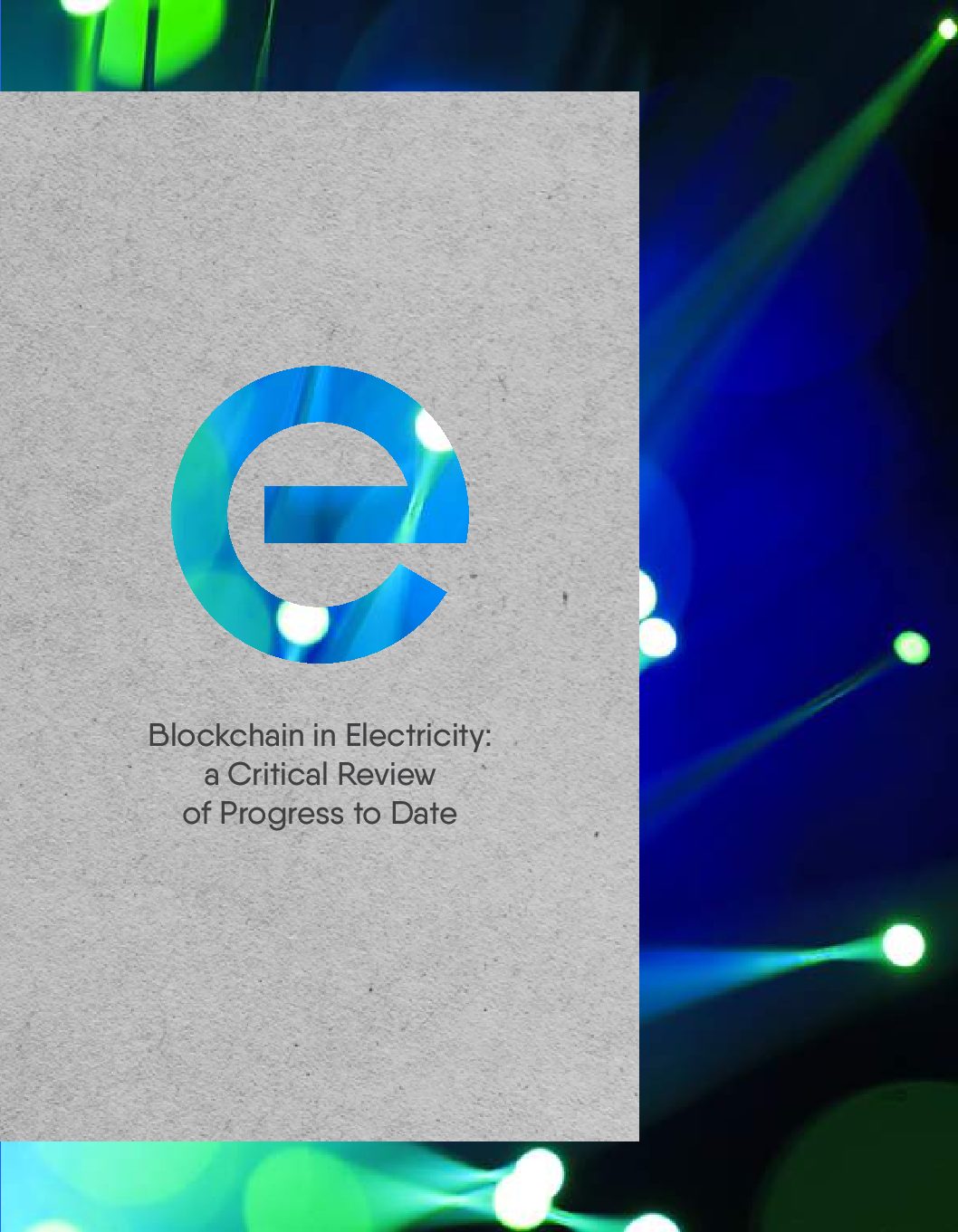 The past year saw a marked increase in the global recognition of blockchain technology and its potential applications. The price of Bitcoin—the first and most widely-used blockchain-based cryptocurrency—increased to a peak value that was twenty times higher than its value at the beginning of the year. The number of projects using the Ethereum blockchain platform—designed to feature "smart contract" functionality—increased to well over 1,000. Furthermore, Initial Coin Offerings (ICOs) gained traction as an alternative to traditional venture capital funding: there were 210 ICOs in 2017 (compared to just 46 in 2016) that together generated more than €3 billion. In the first quarter of 2018, 166 ICOs generated €4.8 billion.
Blockchains have gained attention in academia and industry because of a core innovation: they help to guarantee the validity of a transaction by recording it not only on a main register but on a distributed system of registers, all of which are connected through a secure validation mechanism. Blockchain technology offers a way for untrusted parties to reach agreement on a common digital record that might otherwise be easily faked or duplicated. It achieves this without using trusted intermediaries.
Blockchain technology has the potential to be most immediately useful in sectors where there is no physical exchange, such as in the financial, banking, and insurance sectors. In such sectors, blockchains can provide credible records of transactions without the need for verification of physical exchange. Of the sectors with physical exchange, however, the electricity sector is perhaps more susceptible than others to the integration of blockchain technology. Electricity travels at the speed of light and cannot be tracked between two points in an electricity network. Because of this, electricity markets are pooled—that is, electricity sales and purchases are cleared in aggregate on centralised trading platforms similar to stock exchanges and other financial market platforms.
Recognising blockchain technology's potential value in the electricity sector, many companies and consortia are investing and are actively involved in blockchain-related projects. Early blockchain-based energy transactions were taking place by 2014. By March 2018, there were 122 energy sector organisations involved in blockchain technology and 40 publicly announced deployed projects. Between the second quarter of 2017 and the first quarter of 2018, a combination of venture capital and ICOs invested over €240 million in blockchain-based energy projects (with ICOs making up 75 percent of the total). Active projects seek to add value to wholesale and retail electricity markets, peer-topeer energy marketplaces, the provision of "flexibility" or balancing services, electric vehicle charging and coordination, network security, and markets for environmental attributes (such as renewable energy and carbon emission certificates).
Despite its potential value, however, blockchain's future in electricity systems is uncertain. Blockchains represent new technologies with no scaled commercial projects in the electricity industry. The technology class is currently burdened by high costs, slow transaction speeds, and other limitations and risks. Unique characteristics of the electric power sector—such as the presence of economies of scale and scope in network operation—challenge the ability of certain blockchainbased applications to scale. Moreover, blockchain technologies face competitive pressures and public perception challenges.
This paper discusses current blockchain-related activities and critically assesses the potential for growth of blockchain technologies in the electricity sector. Section 2 introduces some characteristics of the technology. Section 3 discusses blockchain's potential in the electricity sector. The section first summarises the technology's oft-cited value propositions and provides examples of active blockchain projects in the electricity sector. It then discusses some of the limitations, risks, and challenges facing the technology. Section 4 concludes and summarises the findings of the paper. This paper draws extensively upon the input of eurelectric Blockchain Discussion Platform members representing 25 European utilities.