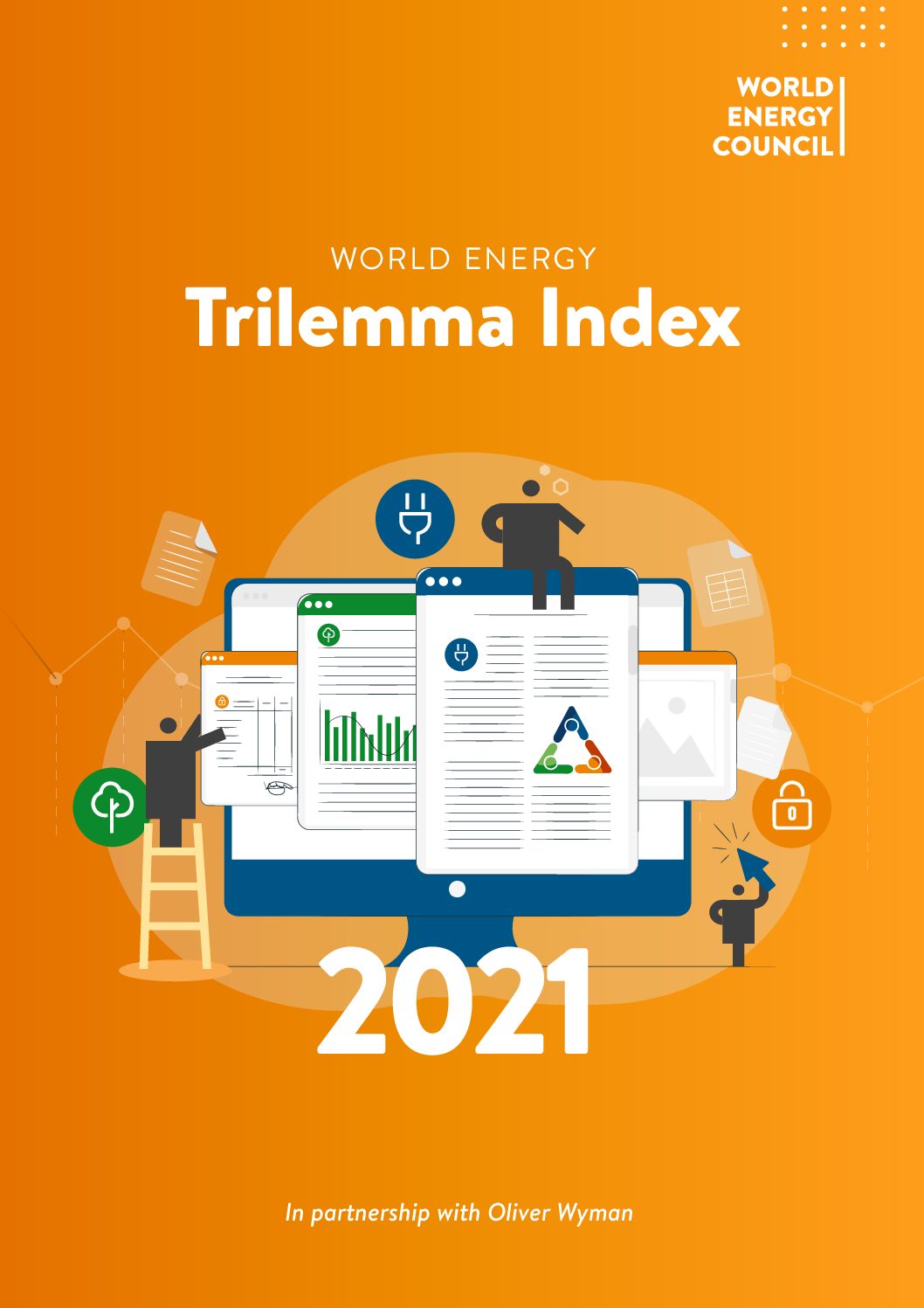 The World Energy Council's definition of energy sustainability is based on three core dimensions: Energy Security, Energy Equity, and Environmental Sustainability of Energy Systems.
Balancing these three goals constitutes a 'Trilemma' and balanced systems enable prosperity and competitiveness of individual countries.
The World Energy Trilemma Index has been prepared annually since 2010 by the World Energy Council in partnership with global consultancy Oliver Wyman, along with Marsh McLennan Advantage of its parent Marsh McLennan Companies. It presents a comparative ranking of 127 countries' energy systems, and provides an assessment of a country's energy system performance, reflecting balance and robustness in the three Trilemma dimensions.
Access the complete Index results, national Trilemma profiles and the interactive Trilemma Index tool to find out more about countries' Trilemma performance and what it takes to build a sustainable energy system can be found at: https://trilemma.worldenergy.org
World Energy Trilemma Index 2021, published by the World Energy Council in partnership with OLIVER WYMAN.